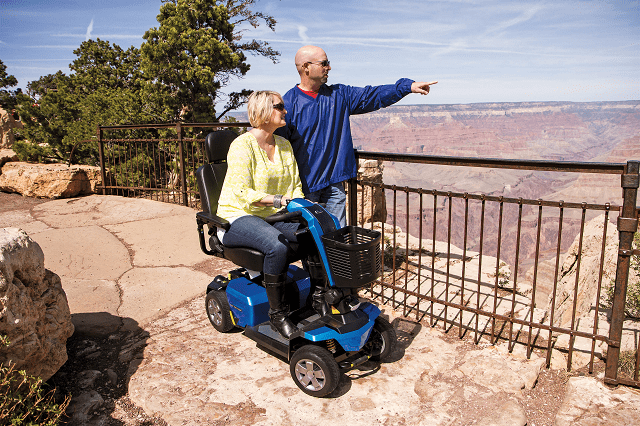 Ready for some fun in the sun? Don't let disabilities hinder you. Here are some tips for summer activities from us.
Assess Yourself
What is the activity you are trying to do and what are your limitations? Know your body and what activities could be problematic and harmful. Is it a hike with steep inclines and a lot of elevation gain? How long can you walk without needing to take a break? This also applies to wheelchairs or scooters.
Do Your Research
What kind of accommodations are there at the location? This is especially important at events such as festivals or concerts where you might be severely limited if there aren't proper standards in place for wheelchairs and your experience might be less than ideal. Make sure the event fits your needs. For example, if you know you probably will not be able to walk around and stand all day, plan times and spots to rest. If you have a wheelchair, pick routes around venues with the least resistance, or pick seating at concerts where your view won't be blocked by people standing.
Check Reviews of Locations
You can find reviews or trip reports very easily on the Internet. These can be helpful in getting a more personal and realistic account of the location or event you are thinking about going to. If you are really worried, it can help to call someone in charge and ask specific questions. Following along these lines, you yourself should leave a review to help people in your position in the future know what to expect.
A lack of mobility does not have to mean a lack of fun. Just plan ahead and do it! If you need mobility access in your home or want some more helpful advice from experts, get a hold of us here at Mobility Access Options NW! We are happy to assist you in any way we can.