Elan Stair Lift
Model: SRE 3050
Get the most popular American-made straight stairlift. Bruno's Elan is a mix of stylish design, high-quality functionality and ease-of-use operation. With a narrow vertical rail design, Bruno's Elan stairlift leaves plenty of open space on the steps for family members.
Made in the USA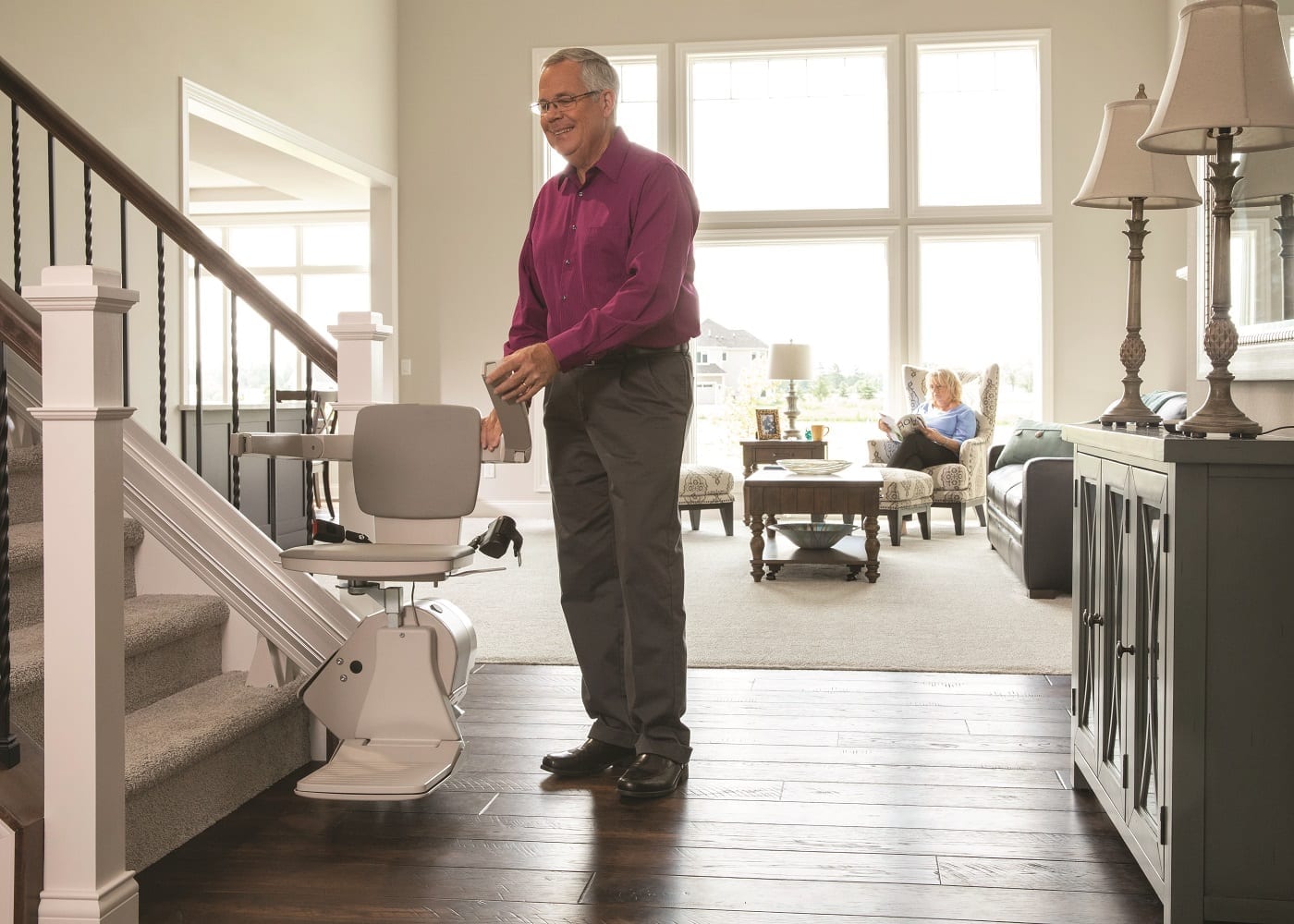 Bruno's Elan indoor stairlift is the affordable stair chair to help you stay in the home you love. The Elan stairlift offers high-quality, dependable American craftsmanship that's easy to use. Bruno's Elan chairlift installs close to the wall for maximum open space on steps. Choose from a variety of available options make your stair lift even more comfortable.
Contact us for courteous consultations, price quotes, and expert installations.
Bruno's Most Popular Straight Indoor Stairlift
Reliable, smooth, easy-to-use
Space-saving design installs close to wall
Offset swivel seat swivels and extends away from steps
Ultra-compact when arms, footrest, seat folded
Smooth, quiet ride
Retractable seat belt and obstruction safety sensors
Dependable service even in power outage
Vertical rail with covered gear rack for clean appearance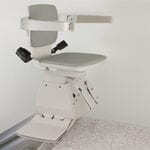 Power Swivel Seat
Power swivel seat for effortless exit. Controlled on chair arm or wireless call/sends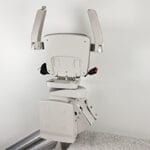 Power Folding Footrest
Power folding footrest automatically flips up/down when seat is raised/lowered. Arm switch control optional.
Specs
Seat pad size:
15.75 in wide x 16.75 in deep (391 mm x 416 mm)
Footrest size:
10.5 in long x 11 in wide (267 mm x 279 mm)
Width between arms:
20.25 in (514 mm)
Power
Two 12-volt batteries
Continuous charge strips along rail power unit wherever it stops
Safety
Obstruction sensors
Seat belt
Offset swivel seat
Brochure:
Next Steps...
You can learn more about this mobility access option we offer by requesting your free consultation!