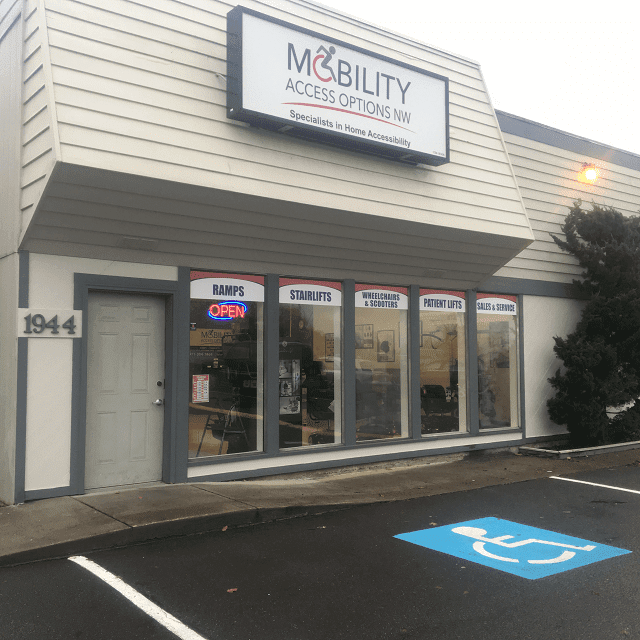 You need to make your home more accessible. Now what? Find a company to make the modifications. When you are looking for a great company in the mobility industry there are a couple things to consider.
Look for a company that has been around for a while. Mobility Access Options NW has over 30 years of experience in the mobility industry. We have a good idea of what customers need in their home.
Look for a company that has a good reputation. A company's reputation speaks volumes to their knowledge. And shows how well they take care of their customers. We have many positive reviews from companies and customers.
We pride ourselves on the quality of work that we provide to you. Sometimes you may need carpet removed or an electrical outlet for specific modifications. If an installation requires any kind of renovation we can help set you up with a professional contractor. When it comes to the installation of your products we only use products and companies that we believe in and trust. We've done our research and know that the products we choose are going to last.
We work directly with our manufacturers. Our technicians are trained to install their products professionally. We do not provide products to customers that can be purchased online to install themselves. Having a professional team like us ensures that your lifts and ramps are installed properly. When done properly everyone is safe. If you are in the market for a mobility device or accessible modifications for your home, look no further than Mobility Access Options NW.